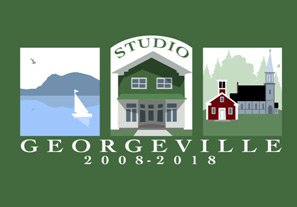 TEN YEARS & COUNTING !



Tuesday, July 17 to Sunday, August 5, 2018



Vernissage : Saturday, July 21, 3 to 5 p.m.

Ten years ago, a group of local artists met to talk about their shared dream of opening a year-round art gallery in Georgeville. They formed an artists' cooperative and founded Studio Georgeville. Appropriately enough, the members are holding an exhibition to celebrate their 10 years of solidarity in organizing exhibitions, conferences and workshops. A few artists who have been significant for the gallery over the years have been invited to celebrate with them: Sigrid Fisher, François Haguier, Anthony Hobbs and Jesse Power.

Photographs by Louise Abbott & Niels Jensen, mixed media by AnneBruce Falconer & Elin Gustafson, paintings by Pamela Cartwright, Virginia Cope, Dominique Gagnon, Sigrid Fisher, François Haguier, Anthony Hobbs, Agnes McKenna Power & Luc Olscamp, papiers mâchés by Agnes McKenna Power, sculptures by Mary Cartmel & Jesse Power, and jewelry by Carla Straessle.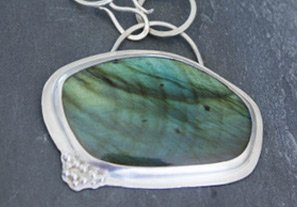 THE CIRCUIT DES ARTS
with Carla Straessle

Carla Straessle, artist member of the Studio,  will be exhibiting with the Circuit des arts Memphrémagog, from July 21 to 29, 2018. You can see her creations at the Studio and at her workshop during this period.  For more information, please look at the Circuit des arts website : www.circuitdesarts.com
HEALING & BENEFICIAL PROPERTIES OF ESSENTIAL OILS

Workshop on the healing & beneficial properties of essential oils, with Laurie Mills Baiao,
Saturday, July 14, 2 to 4 p.m.
This presentation will discuss how oils can benefit healthy sleep, digestion, pain and stress among other wellness goals!

The workshop will be  free. The participants will have the opportunity to prepare their own roller ball of essential oils. Please register in advance by calling 819-843-9992 or emailing studiogeorgeville@gmail.com